---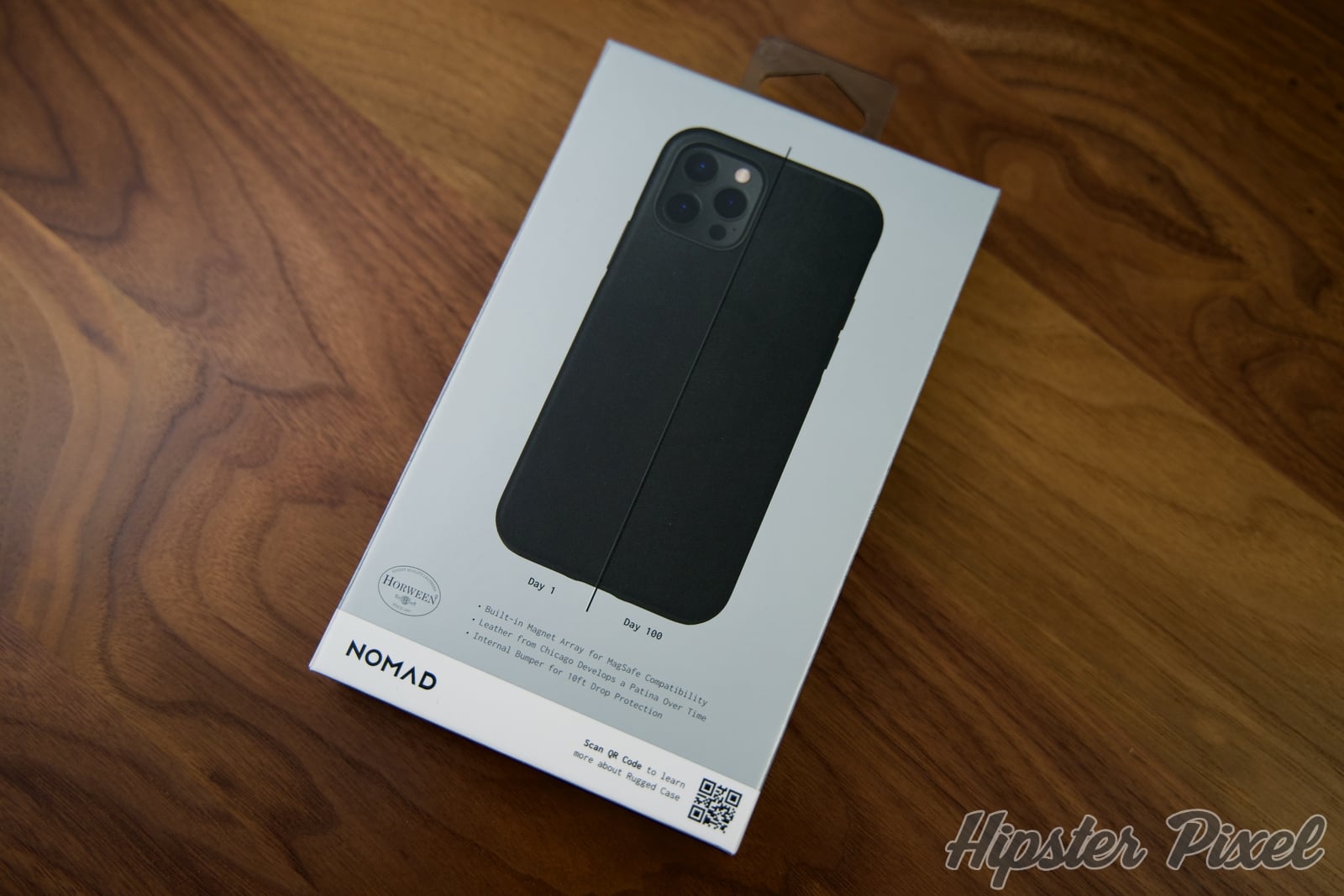 Nomad iPhone 12 Pro Rugged Case [Review]
A few years ago, I managed to snag a Nomad case for my iPhone 7 Plus, it was one of their first iPhone cases, and even if it was minimalist in terms of construction, I was very happy about its quality Horween leather used to wrap a hard plastic shell. I took that phone and case halfway around the world and beaten the hell out of it! I do have fond memories, thought and over the years I keep tabs on Nomad for their newer cases.
I got an iPhone 12 Pro a few weeks ago and I immediately thought of Nomad and wanted to try their new MagSafe compatible cases so here is my Nomad iPhone 12 Rugged Case review!
Design
Just like many years ago, the Nomad case is using top quality Horween leather, and as much as I love all types of leather, I went on a more traditional route and selected the black version.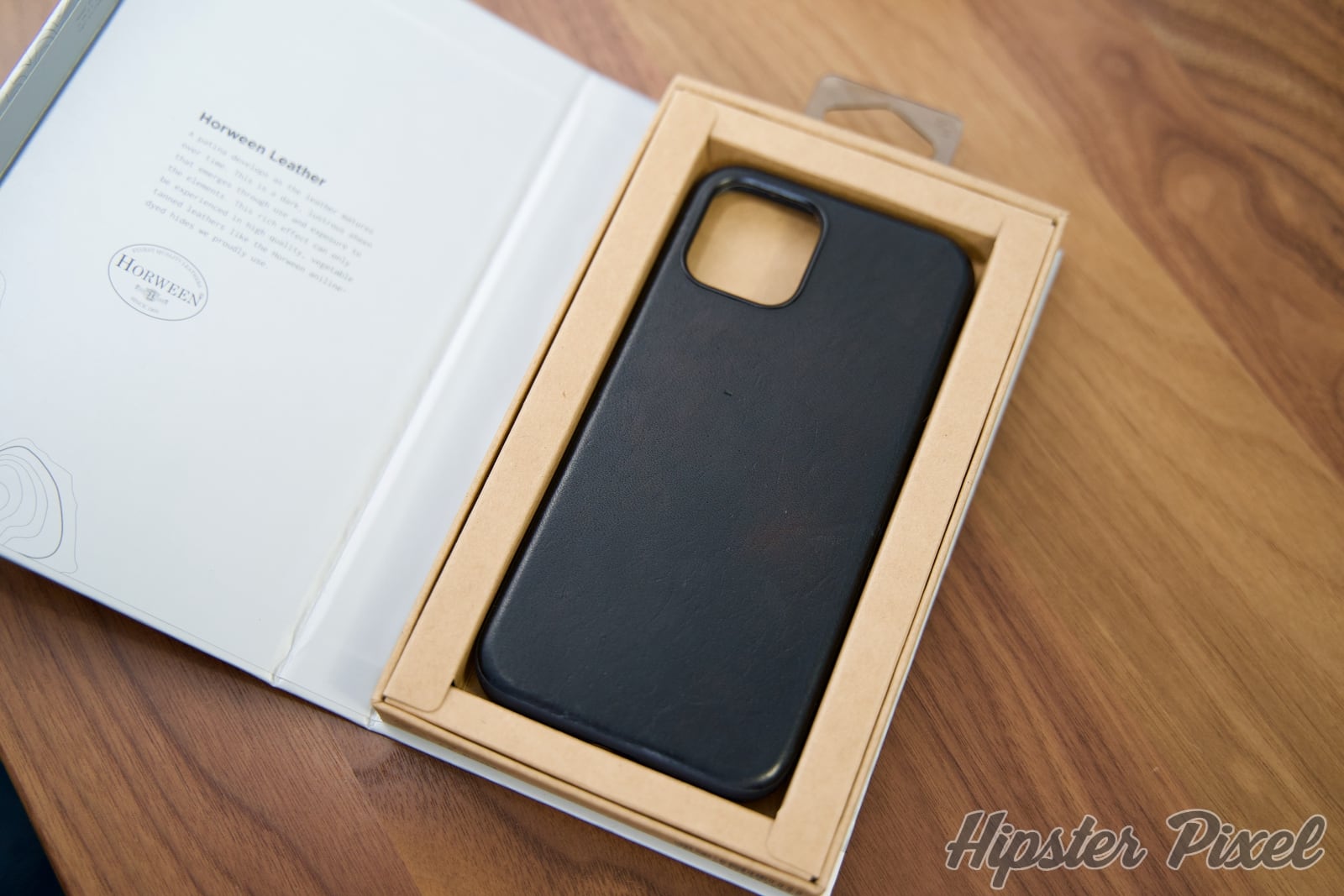 This quality leather actually develops a patina, and as you can see from the photos, I do not baby it. I love how leather looks when it's been roughed a bit. Over the next few months, it will evolve and gain more character. Why black you ask? I have an all decked walnut and black leather set up on my desk, so as you can see it in the pictures, it matches perfectly!
Instead of the hard plastic shell, Nomad choose a moulded soft rubber to get around the iPhone 12 Pro and the leather does not go all the way around. It says mostly on the back and curves a bit around the side.
The grills and port on the bottom are well exposed and it has a cross section to keep the bottom part solid and make sure it does not unnecessarily flex. On each side there is a lanyard attachment point where as the name says, you can add a lanyard.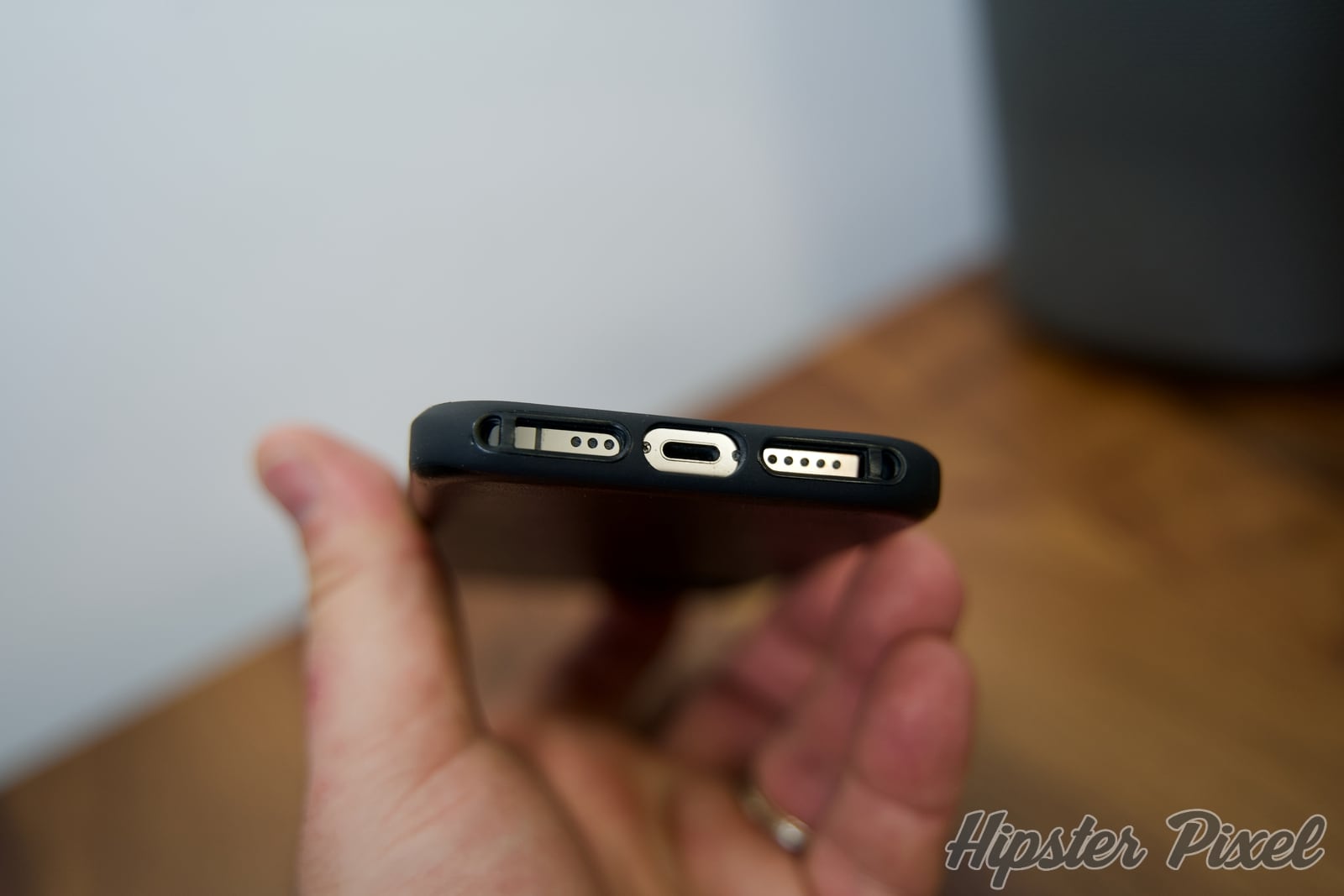 Finally, the Side button is textured with lines and the two volume buttons are soft. All the buttons feel great to press. I can even reach the silence switch without any difficulty. Something I usually have lots of problems reaching with many cases and my big fingers!
Features
Black Horween leather from the USA
Develops a rugged patina
Compatible with MagSafe
10ft drop protection
Internal shock absorption bumper
Compatible with wireless charging
Dual lanyard attachment points
Performance
Putting this case ON or OFF is great, it's easy enough but not too much. Meaning that it will stay well attached. The shape of the case is moulded with extreme precision and because of this and its construction it can take a 10ft drop! Now, as it's usually the case I will NOT be trying that. But clumsy me, I will report back in a few months if my phone survived many falls, as it's written in stone, in the future it will be dropped! A lot!
The inside of the case has a nice little suede finish with the MagSafe magnet circle embossed. You can see from the inside the shock absorbing rubber that helps with the drop resistance.
After rocking this case for a few weeks, not only has the leather started to develop a bit of patina, but it's still in perfect condition (except one small kink) after many, many installations and removal.
Compared to the previous case from Nomad I had, I'm pretty sure this one will age even better!
This case is MagSafe compatible and I can say that it works perfectly. It not only attaches solidly to the MagSafe puck, but it is also easy to align and I don't see any interference in the whole MagSafe process.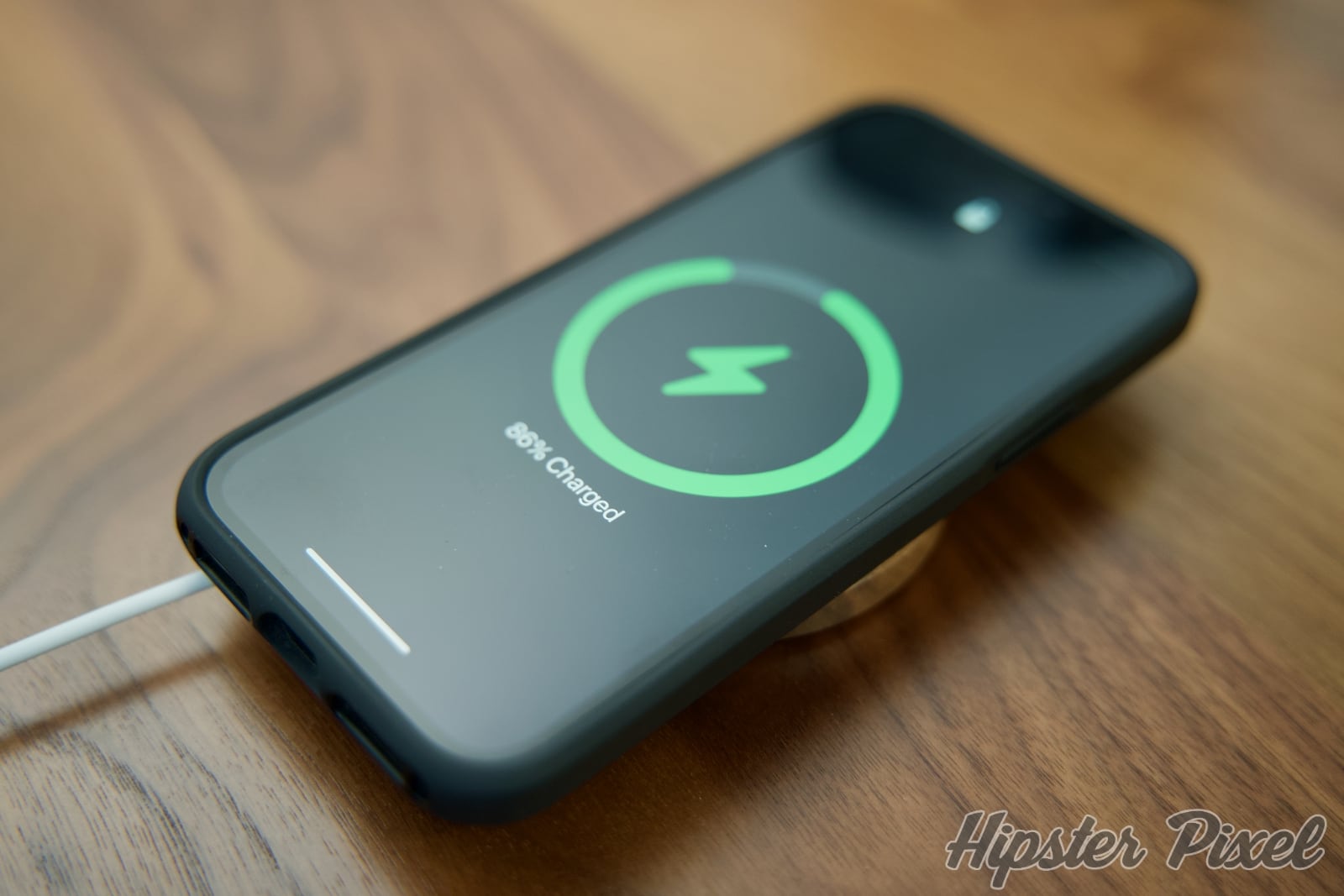 Conclusion
The quality of the Nomad iPhone 12 Rugged Case is impressive, the leather is amazing and the patina that gets developed is nicer every month. This idea of a rubber, shock-absorbing material paired with a precision moulding, makes this case the ideal shape, weight and with the great finish; basically a perfect case!
I would prefer leather all around, but knowing what can happen in a year or two, I can tell you it's a bad idea. This case design is like a great wine, it got better with the years and frankly whenever I'm being asked what case I recommend, I always quickly respond Nomad!
Review Summary
Rugged Case with MagSafe
Nomad Goods Inc.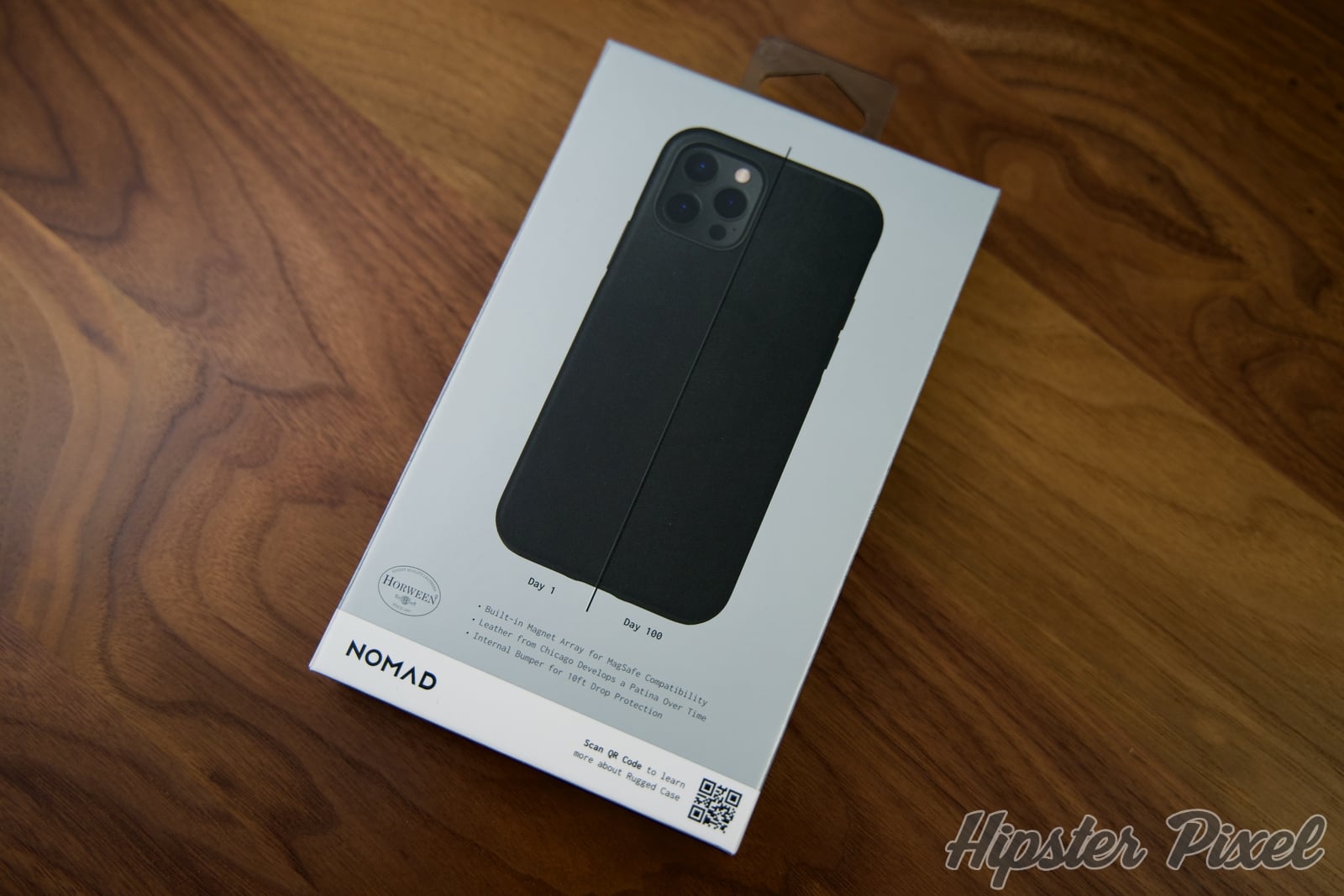 The Good Stuff
Quality Leather and Finish
Precision Moulding
Shock-absorption
MagSafe Compatible
The Bad Stuff