---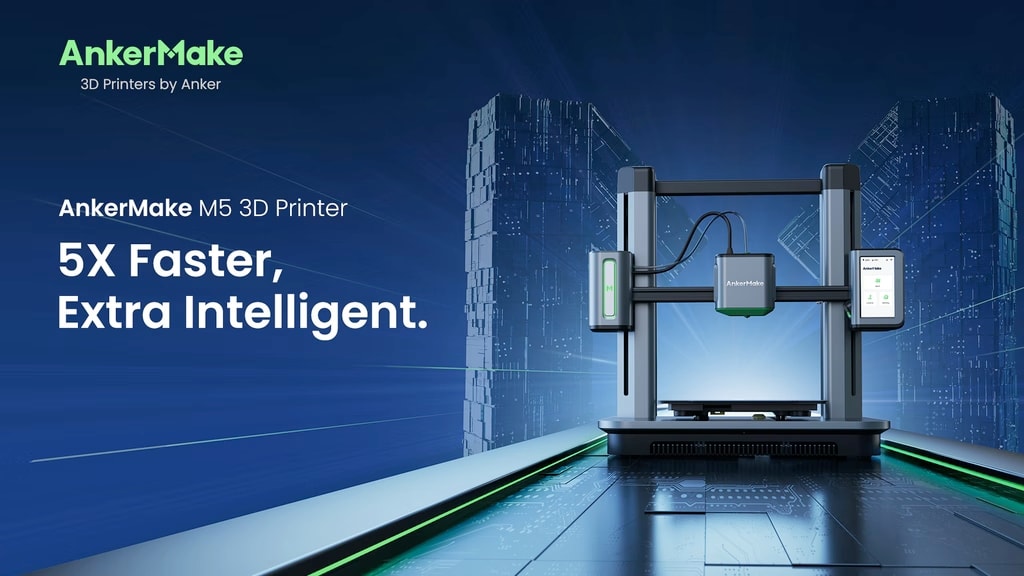 AnkerMake M5, a Revolution in 3D Printing?
This was a very surprising news to stumble across. Anker the company known for its chargers and cables has just gotten into a new product category. 3D printers!
But not just any 3D printers. They promise a 3D printer that just works. It is self-leveling and hassle-free. For anyone that worked with 3D printers, you know how you need to be able to perfectly level the printing bed otherwise your prints will be all crooked. Or simply fail in error. Not to mention the spagetti mess that can also happen…
The AnkerMake M5 is not only self-leveling, but it also promises to print things much faster than you are used to. Up to 70% faster than the competition! Both the bed and the printer head can move and allow prints speeds of up to 250 mm/s with accelerations of 2,500mm/s. This means that 24 hour prints can take as little as 7 hours!
There is also a camera to monitor the print for it to supervise what's happening. It can both sense and see how your print is going and can alert you through the app if ever there is an issue using its AI features. You can also see cool timelapse of your builds and share them.
The printing volume is 235x235x250mm and it can even detect broken filament which you can fix and it will resume the printing. The assembly is also super simple since you only need to install the main two posts in the base and add the filament spool.
It first showed up on Kickstarter at 429$ for the early bird price, and now runs at 629$. Both of them are great prices if Anker is able to deliver on their promise. For anyone workint with 3D printed objects that do not want to get through the hassle of learning how to level the bed and just want to start printing, the AnkerMate M5 seems to be just the product you need!
Still 33 days to go and over 6.2M$ raised.