---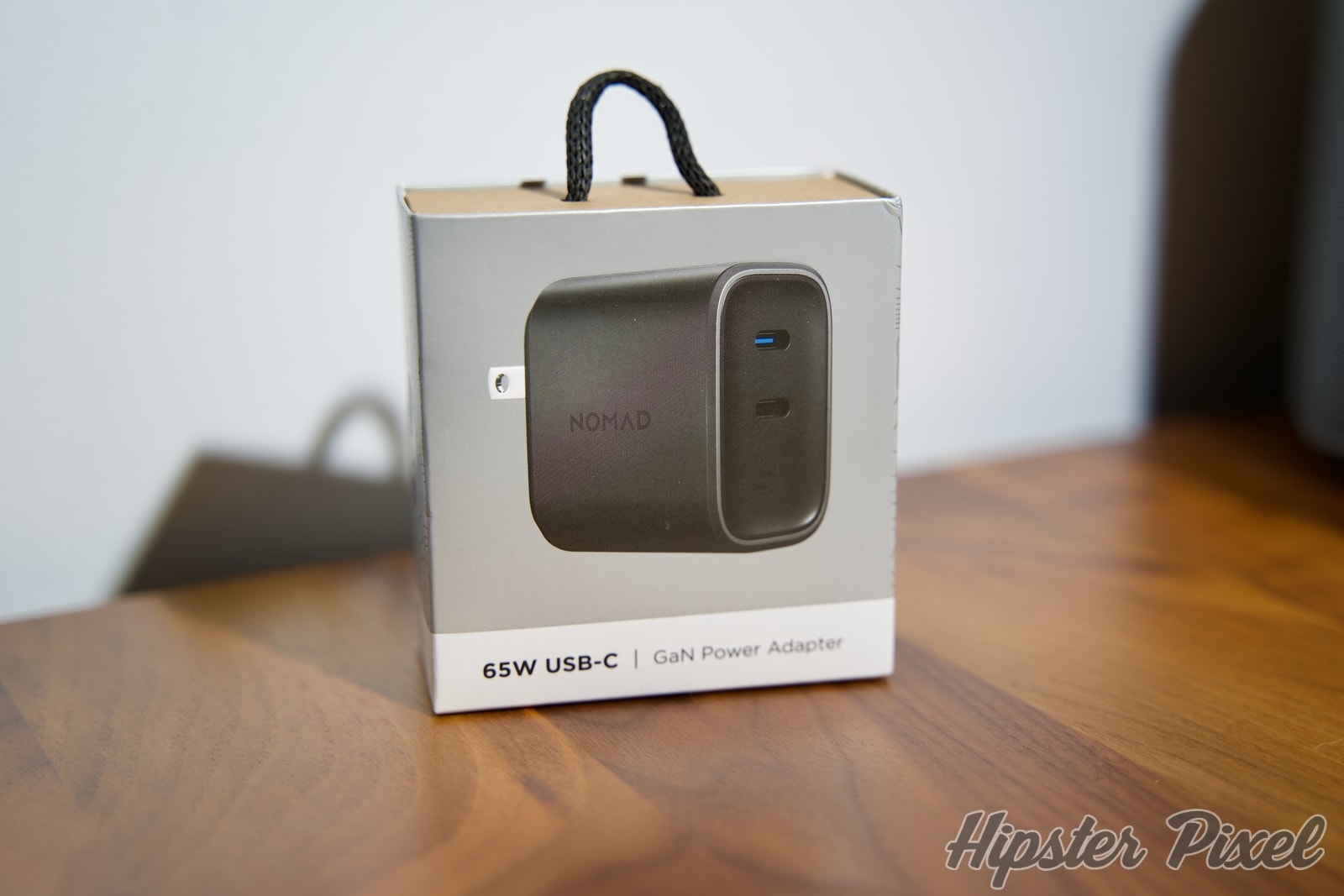 Nomad 65W USB-C GaN Power Adapter Review
The war between size and power is still raging on. Every year we want more power, but also packed in the smallest size possible. Wall chargers are not immune to this and with the arrival of GaN chargers, the size side of the conflict is losing and by quite a good margin.
The latest 65W charger from Nomad does benefit from those advancements. It packs two USB-c ports in one tiny package that really does not look like it can pump out 65W.
Design
The 65W Power Adapter like its name implies can offer laptop level charging power but in a package that not long ago was barely cranking out 10W. A 13-inch MacBook Pro charger was rated for 60W a few years ago, but it's size and weight was basically more than double the Nomad charger. And it only had a single port!
For ease of transportation, the two prongs swivel to a close position to take up less room in your gadget pouch and if you are wondering in the dark which one is the "good" port that gives out 65W, well don't, both ports can do 65W when a single device is connected!
Features
65W power output
65W on either port
45W on top and 20W on bottom when both in use
Built with GaN technology
Compact design
Flip out prongs
Performance
I have taken that little block with me a few times, very useful when you have two teens in need of power for their phone late in the afternoon. No need to fight, each with their 3m cable and everyone is happily charging at speeds faster than what their phone can accept.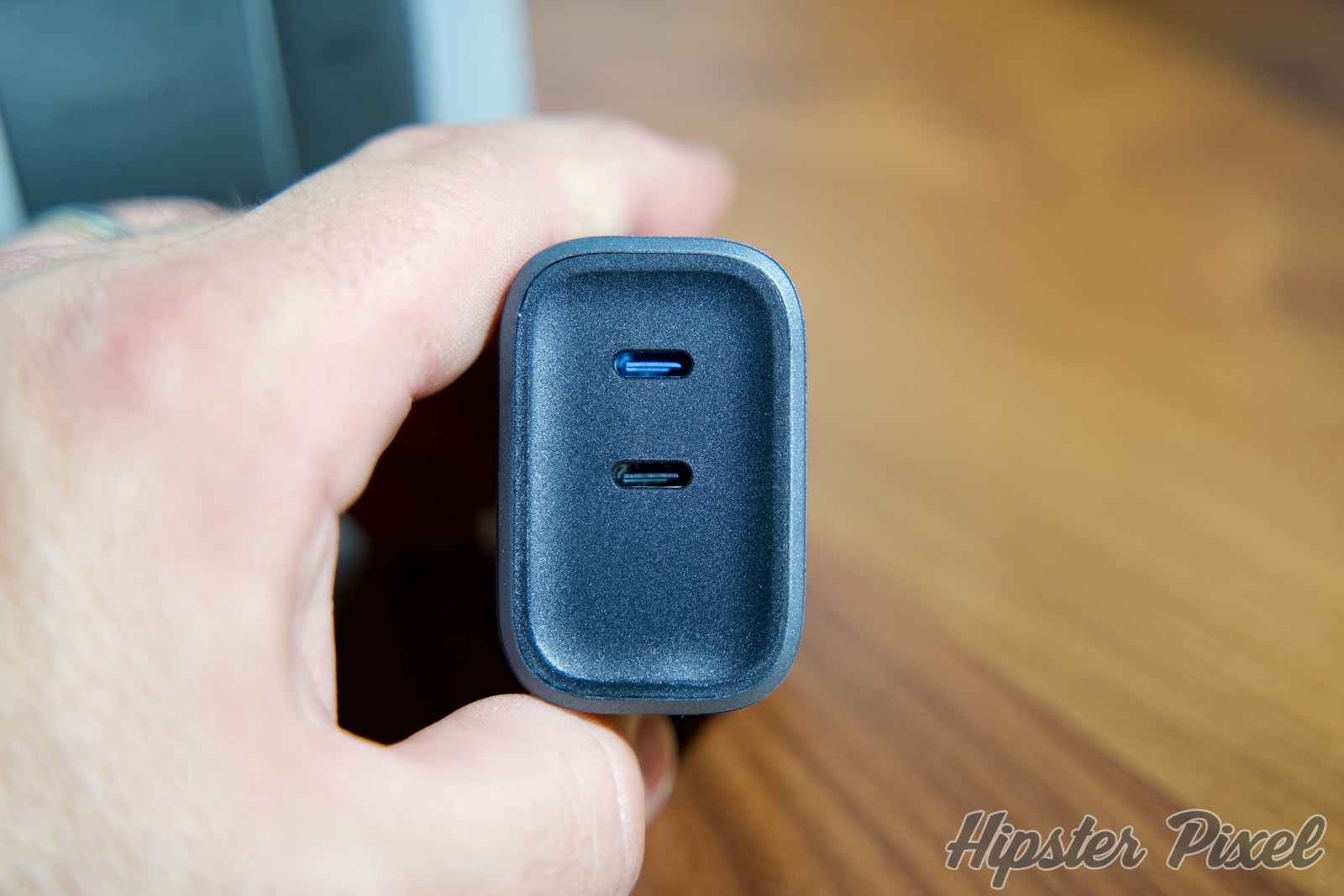 I also tried charging multiple devices and it worked flawlessly, even an M1 Max MacBook Pro. It was not under heavy load, so it was slowly increasing its battery charge while in use. Not a perfect scenario, but if you need to top off your laptop when not in use, that little charger can do it quite easily.
With its GaN technology, it can do all that with less material and smaller size.
Conclusion
This 65W Power Adapter is the perfect buddy to bring everywhere. On trips, at your in-laws or anywhere else where you think one or two devices might need a little jolt of power. It fits very well in your gadget pouch with other cables, and it does not take excessive space.
Review Summary
Nomad 65W Power Charger
Nomad Goods inc.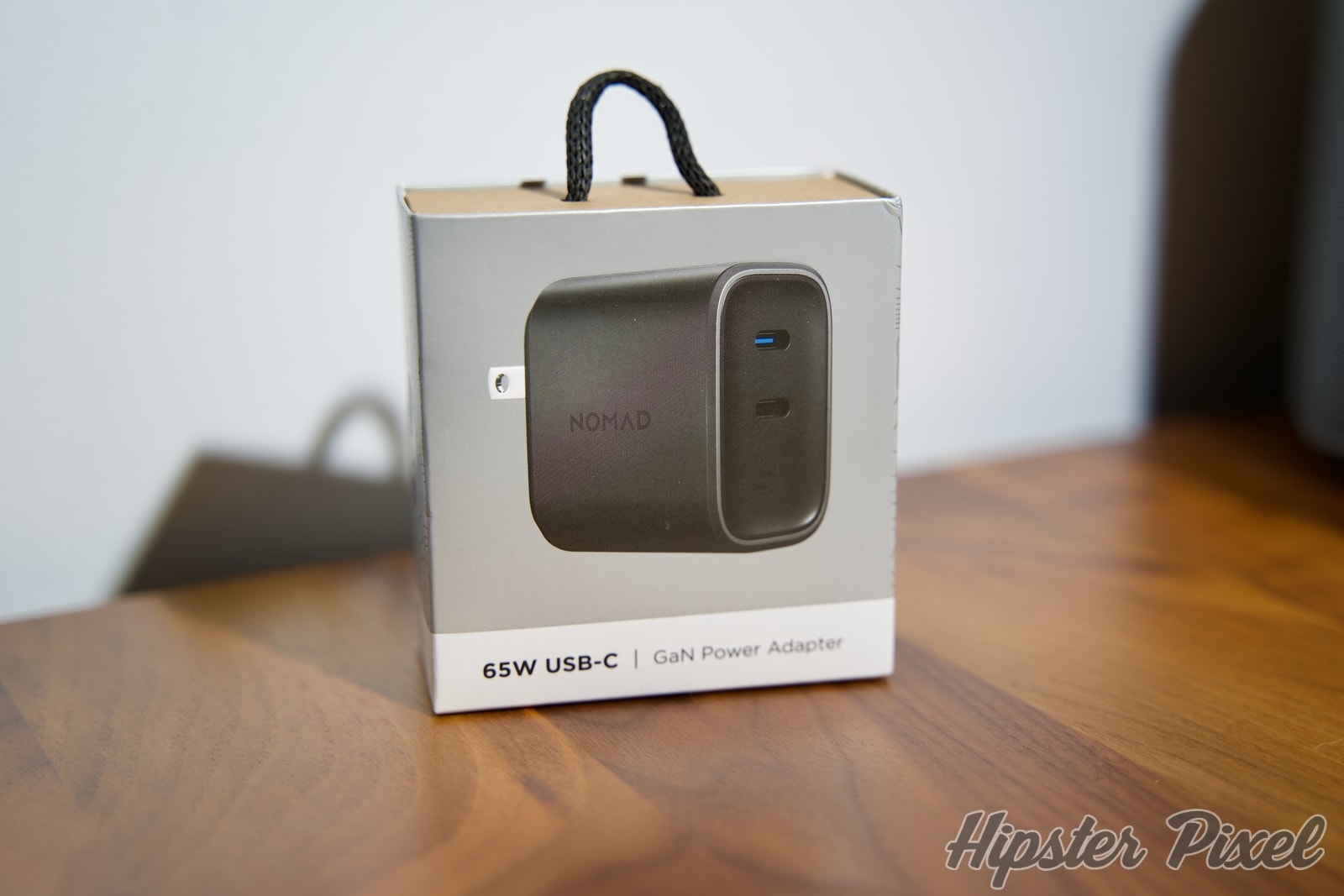 Looking for 65W of power in a form factor that is easy to store away in your small gadget pouch? Look no further, the Nomad 65W Power Charger can do that and it even has a second USB-C port for a friend's device!
The Good Stuff
Compact design
Two USB-C ports
65W on either port
The Bad Stuff